Step 1. Registrar will go to their school's Wela site and login using their credentials.
Step 2. After logging in Click Icon "Enrollment Count" or Search in Search Bar "Enrollment Count BED Report"
This is the view of Enrollment Count BED Report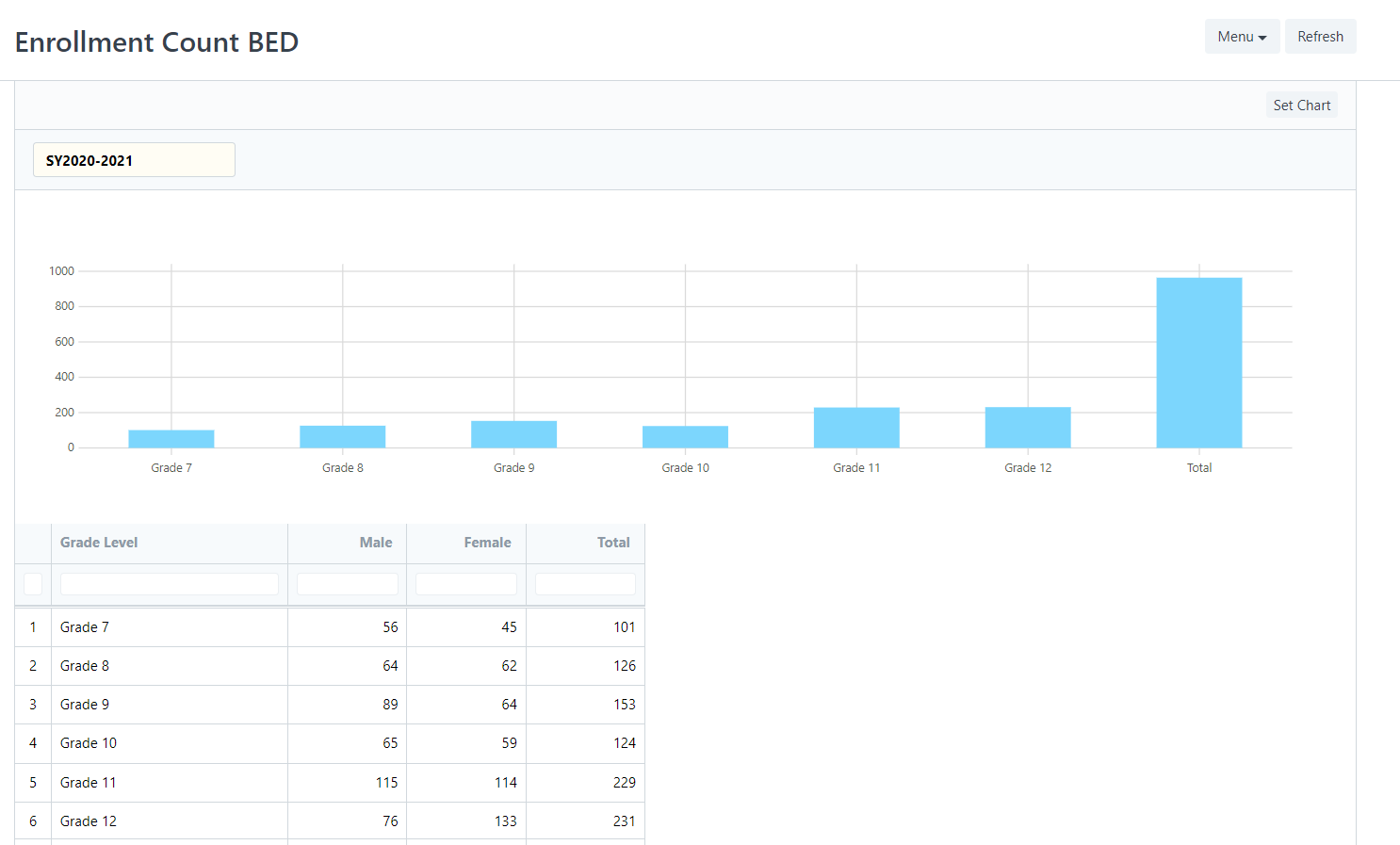 Step 3. Click the menu drop-down list for printing and export to Excel
A. For printing, click Print and click Submit.
B. For Export to Excel click Export and click Download.