You can send attendance directly to your school
This guide if for the staff/faculty/teacher side.
Step 1. Download the Wela Mobile Attendance App v2 in the Apple Store or Google Play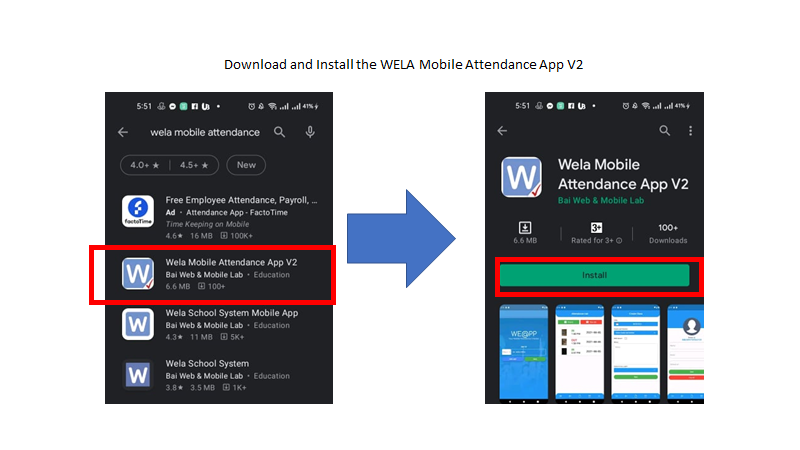 Step. 2 Open the app, and input the school portal site
For ex. yourschool.wela.online. Then hit SAVE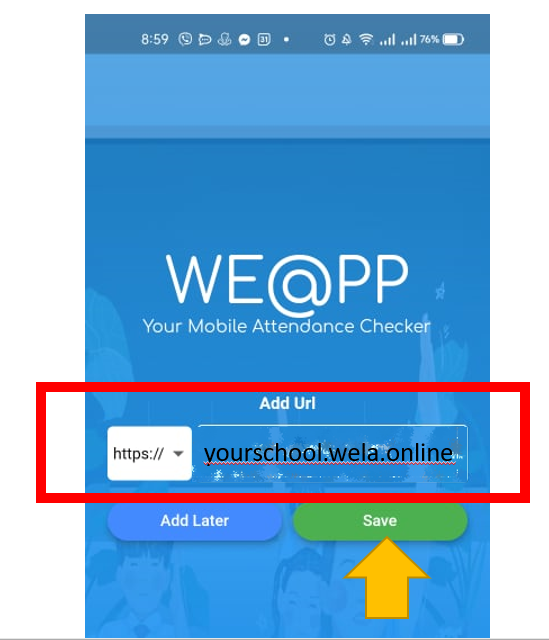 Step 3 Once you were able to access and open the App. Go to profile tab and input your credentials: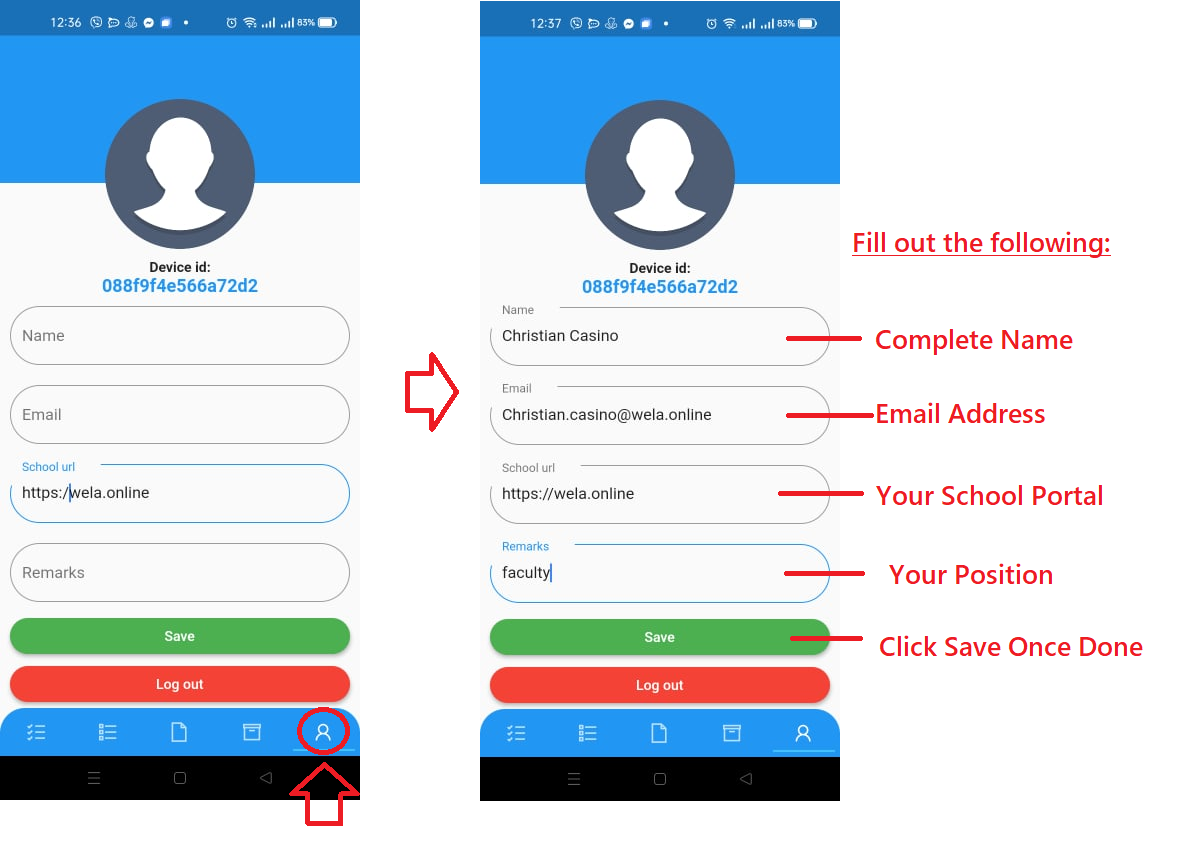 Step 4. To Time In and Time Out:
4a. Go back to the first tab.
4b. Click Time-In
4c. Then Click Take a picture with your camera
4d. Choose While using the App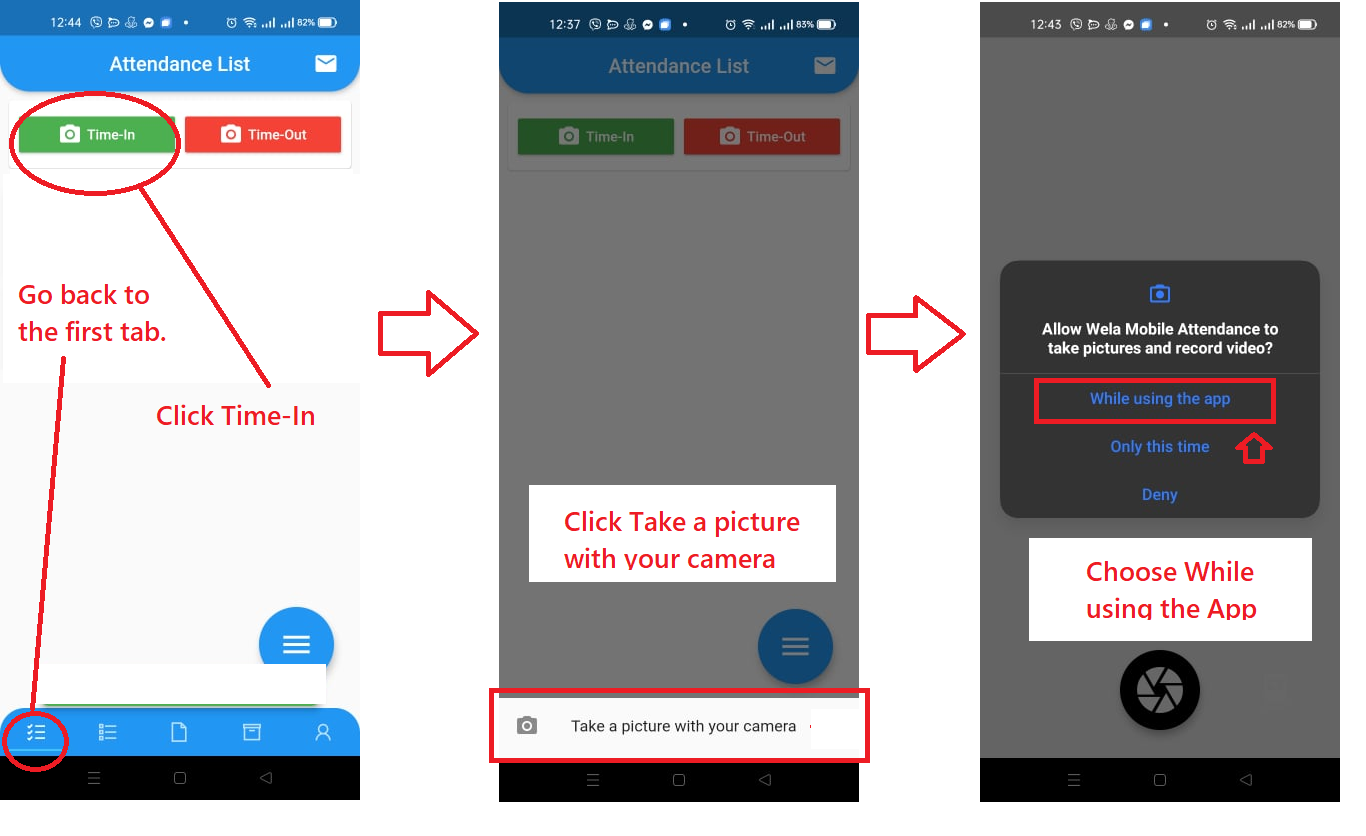 Step 5.  Tap Time-In , then Tap on Take a picture with you camera. Then take a picture to send your Time-In to your Admin.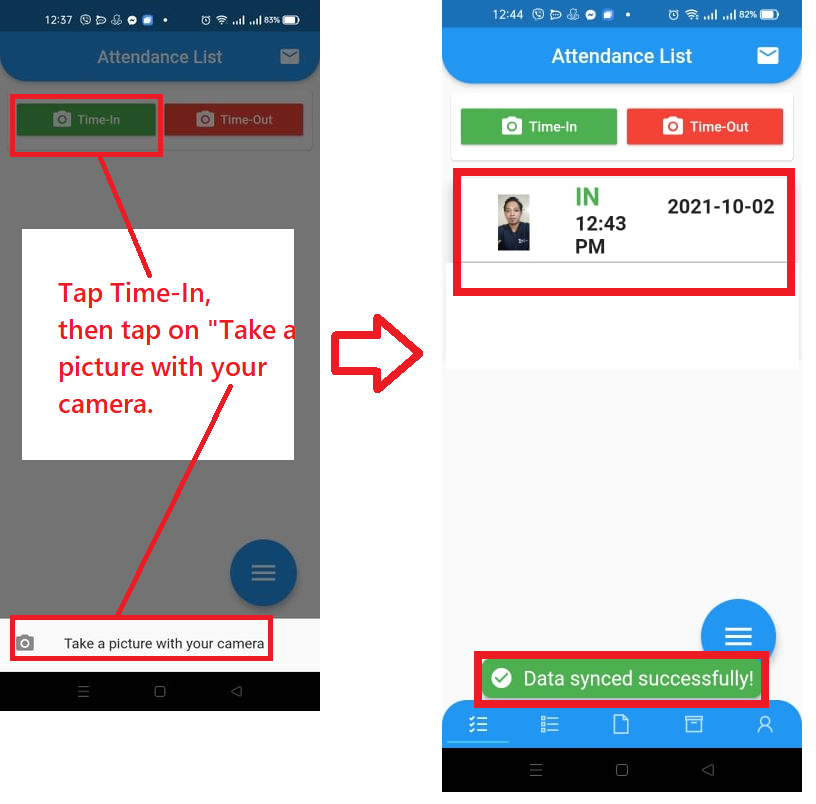 It once done it will automatically sync and send attendance to your School
You can do the same ( Step 5) for the Time-Out, if you are done from your first Schedule and Time-in again if your next schedule is later.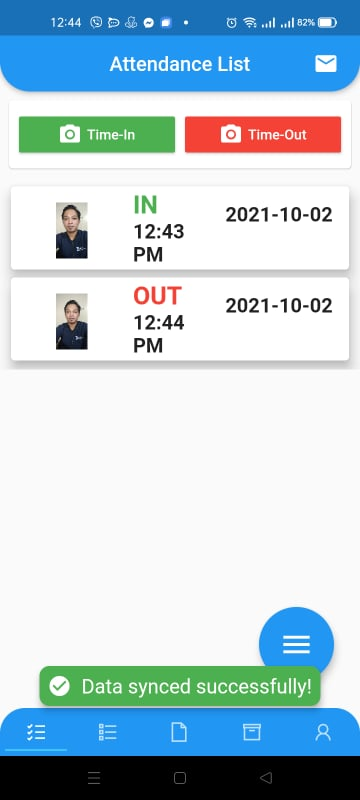 You can do the same ( Step 5) for the Time-Out if you are done.
Please follow your School Memo on Time-In and Time-Out.
They may ask you to Time-In for your Intireshift or per Subject/Schedule.