Step 1. Go to Enrollees List. Access it through the "Enrollees" icon or search for it in the search bar.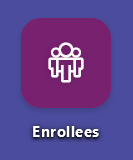 Step 2. Search for the student's name. (Search in the manner of "Last Name, First Name")

---
Step 3. Open the student's enrollee record and check for the following: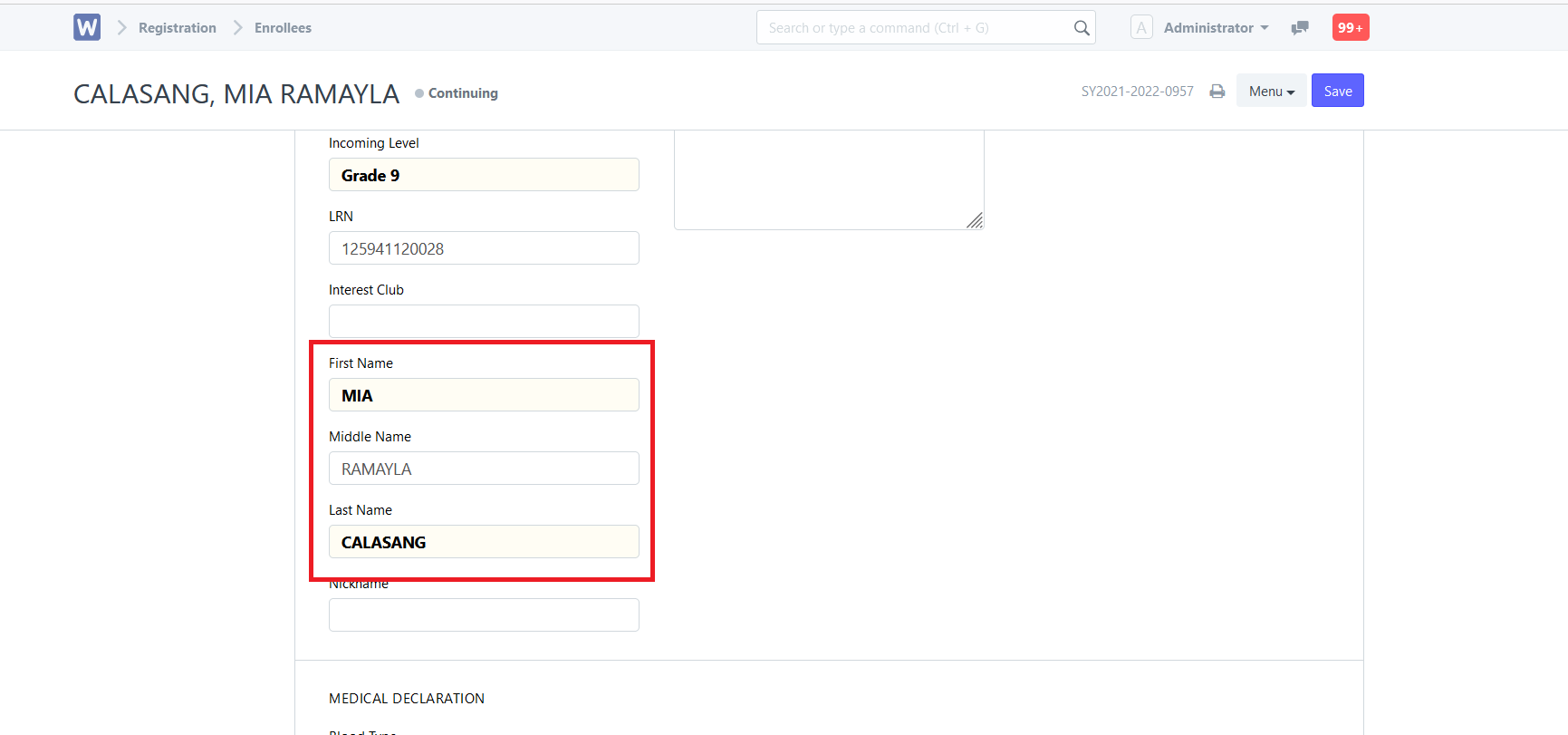 In Case Of Emergency (Guardian Info) - The chosen option for In Case Of Emergency will be the info that will reflect in the student's RFID. Make Sure That the chosen option for the In Case Of Emergency has been inputted the Full Name and Phone Number (Primary). The Guardian/Parent's Address must also be checked. Make Sure "Street 1" has the Guardian/Parent's address.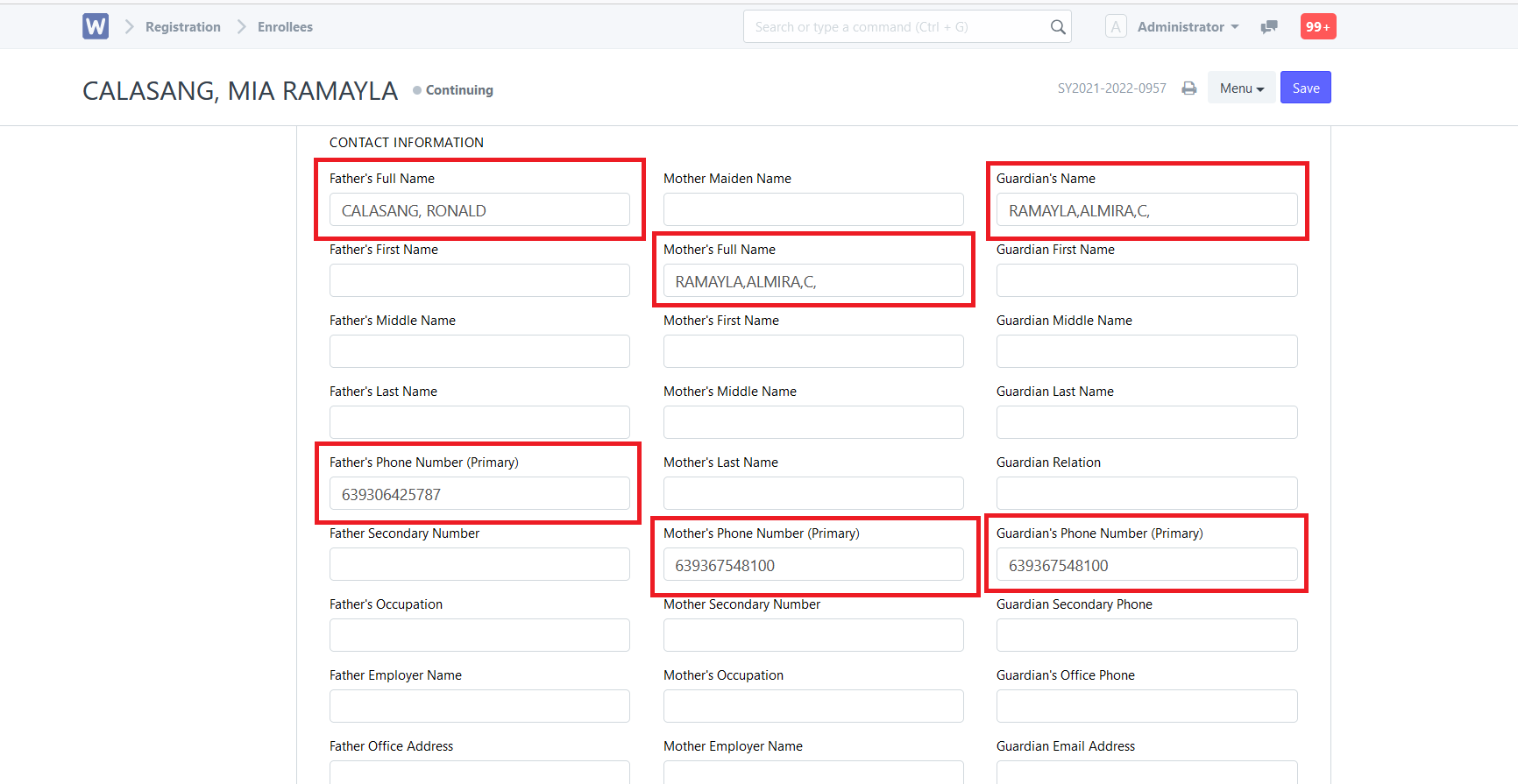 ---
Step 4. If edits/corrections were made, click "Save" to apply the changes made.