Note: Make sure that student is in Enrollees List with complete details especially the contact number in the IN CASE OF EMERGENCY. Students must also be sectioned.
Step 1. In search bar, search for "Picture Upload List".

Step 2. Click "New".

Step 3. Type in the student's name. (Note: Search the name in this manner >  [Last name], [First Name])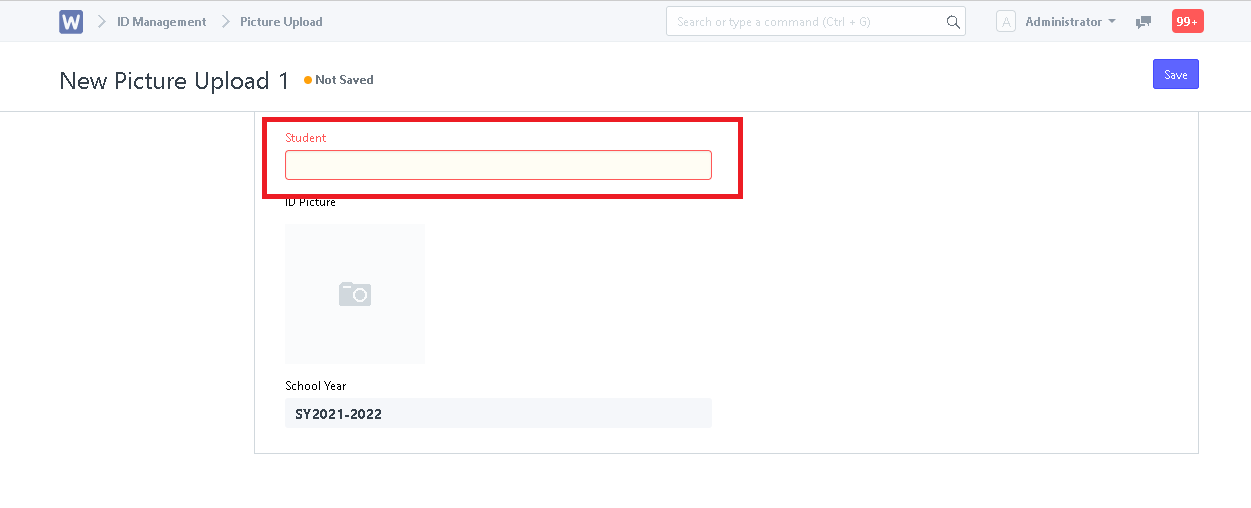 Step 4. After selecting the student, click "Save".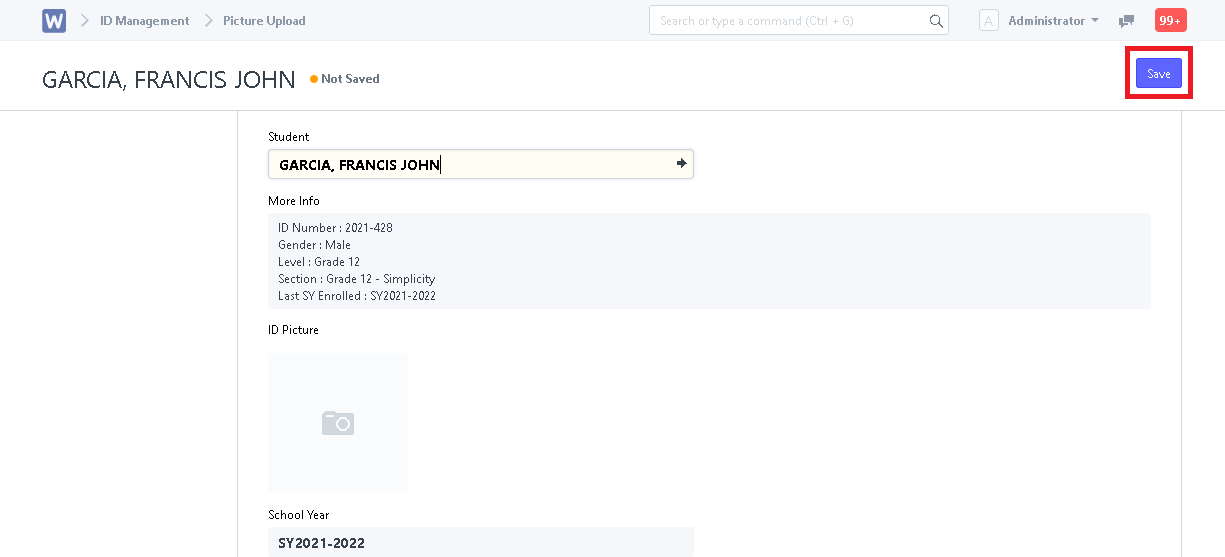 Step 5. Click the camera icon.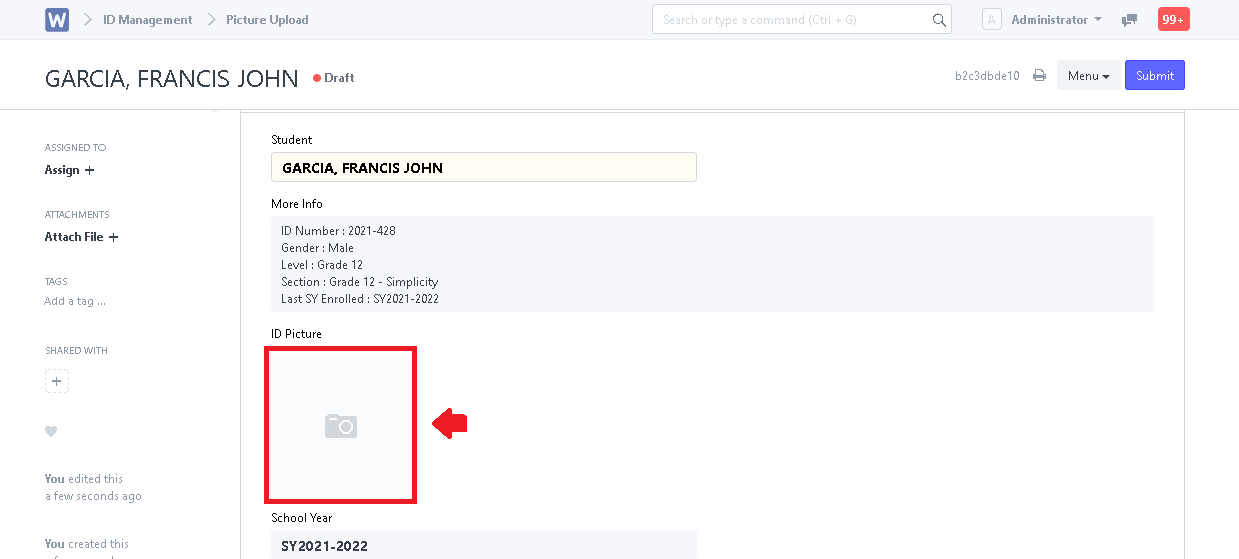 Step 6. System will prompt user to upload a picture. Click "Browse" to upload the picture from your device or user can also input a web link of the image. Click "Submit" after selecting a picture.

Step 7. After uploading the picture. Click "Submit".