NOTE: BEFORE YOU FOLLOW THIS GUIDE MAKE SURE YOU SET THE TEACHERS LMS FIRST: https://doc.wela.online/how-to-set-up-silid-lms-account-for-the-teacher-using-your-school-portal/
You can set up and send a Student LMS account using your WELA PORTAL.
On this video you will be guided on how to:
A. Set up the Student in the portal for their SILID LMS Account
B. How to send Student SILID LMS Account.
C. How to set up one password.
D. How to send account by BATCH or INDIVIDUAL.
F. Who will receive the Account.
Once the Student Account is SENT, it's time to update or add their subject on their Student  SILID LMS Account:
You may now update the subject of the student so they will see their subjects inside their Silid LMS Account
A. Go to: Account Sender Silid V2

B. You may update subject by batch or individual, check the SUBJECT ONLY - CLICK SAVE - AND SEND ACCOUNT.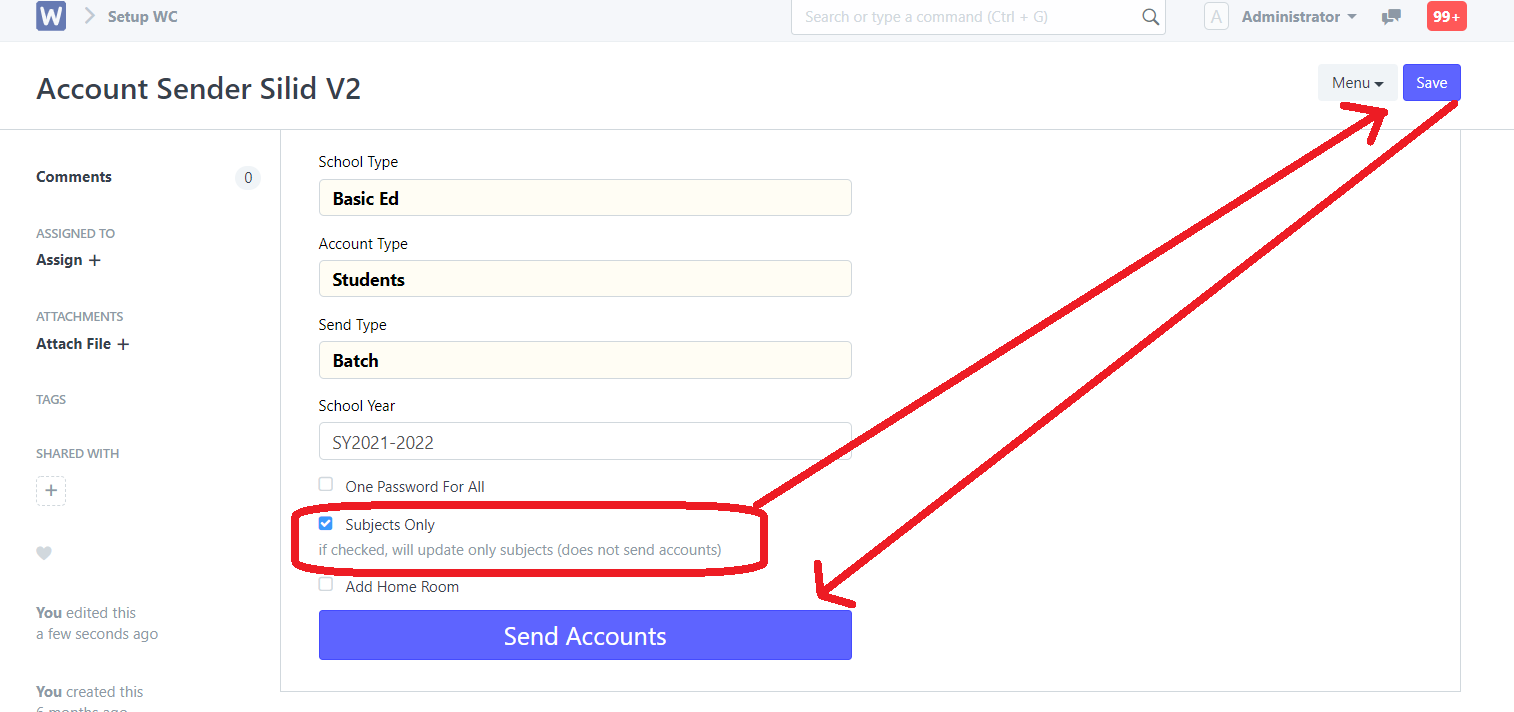 This time they won't received text notification about their account, it will automatically update their subject.